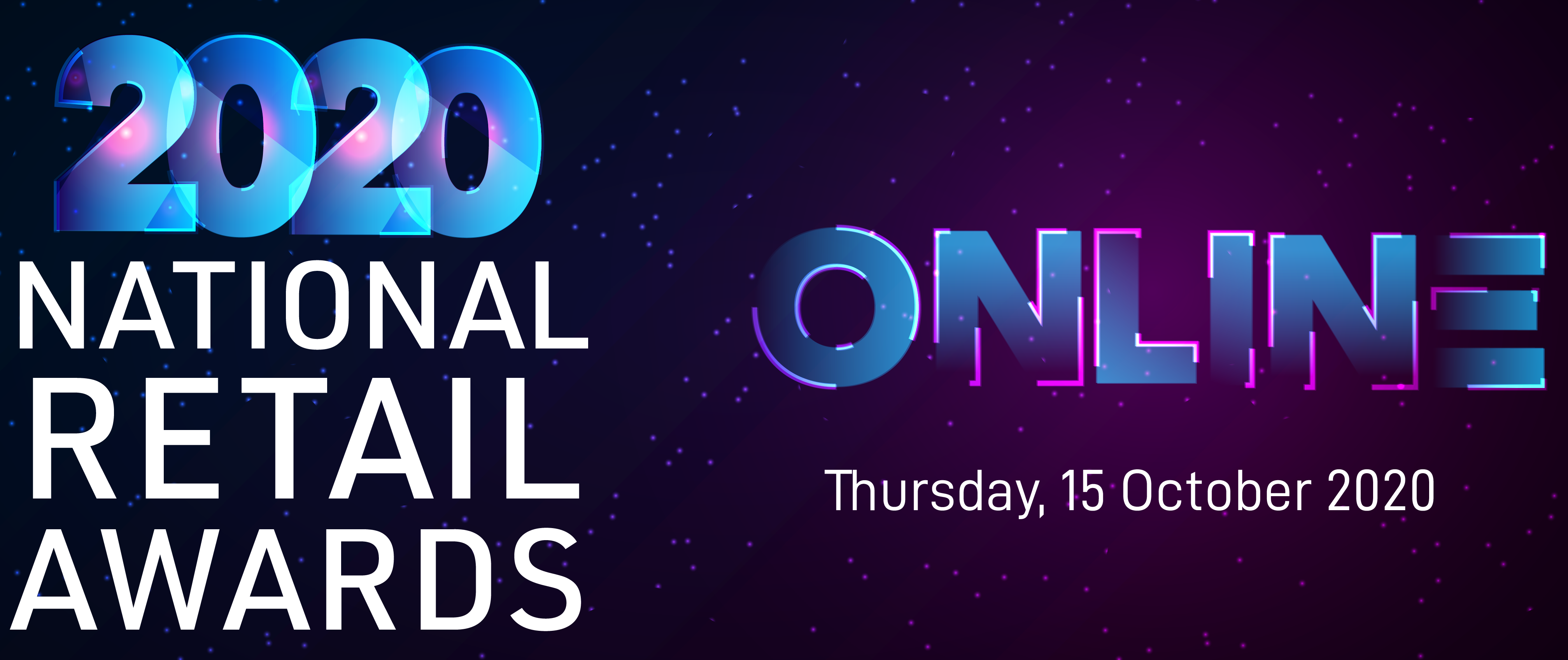 We're celebrating the best of retail a little differently this year
For the first time ever in its 47 year run, the National Retail Awards will be streamed to you live on a Thursday afternoon. While COVID-19 might have thrown our plans for a Gold Coast Gala out the door, the National Retail Association is proud to announce that the show will still go on.
Rescheduled for Thursday, 15 October 2020 at 2pm, the FREE virtual format will feature presenters, winners and special keynote speakers, including the Minister for Employment, Skills, Small and Family Business, Senator the Hon Michaelia Cash.
Entries for the National Retail Awards have been extended in light of the pandemic, and we invite retailers Australia-wide to take this opportunity to celebrate excellence and raise up your team members who have gone above and beyond during this unprecedented event.
COVID-19 has shown that retail is essential, and everyone who works in this industry should be celebrated. So get your applications started and prepare to register for the virtual gala event of the year!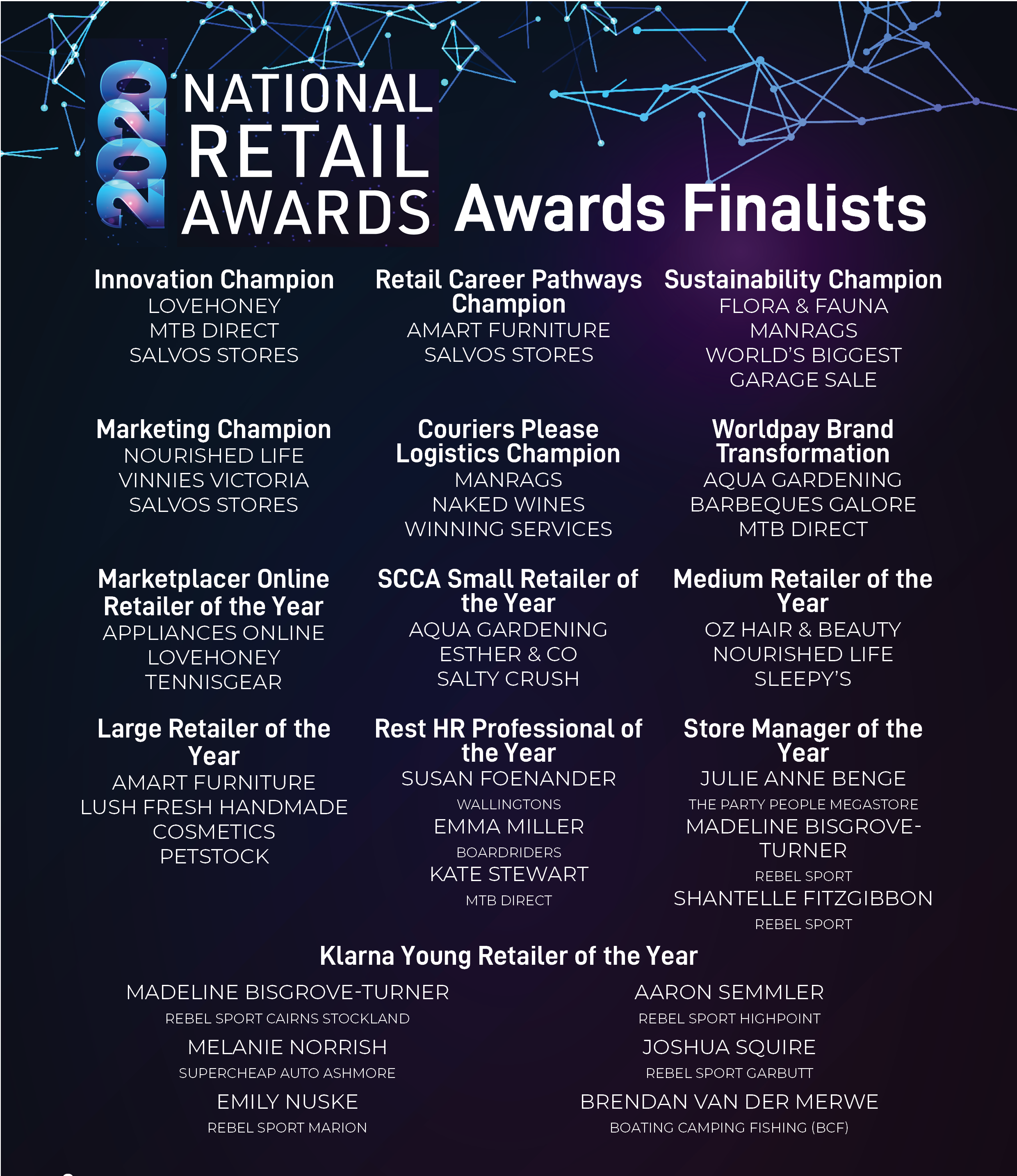 The National Retail Awards are proudly sponsored by
The National Retail Association is a not-for-profit organisation that represents the interests of retailers across Australia.
We exist to support, inform, protect and represent the interests of retailers and fast food businesses. We understand the issues and opportunities facing retailers every day.
NRA Members can expect to receive the latest industry information, the fastest news updates and the best range of industry insights to help their business grow and succeed.
The retail industry plays a huge role in Australia's economy, employment and greater livelihood and we are dedicated to helping unite retailers and stakeholders for the success of the industry now, and for the future.
Visit nra.net.au to learn more about how we can help your business.